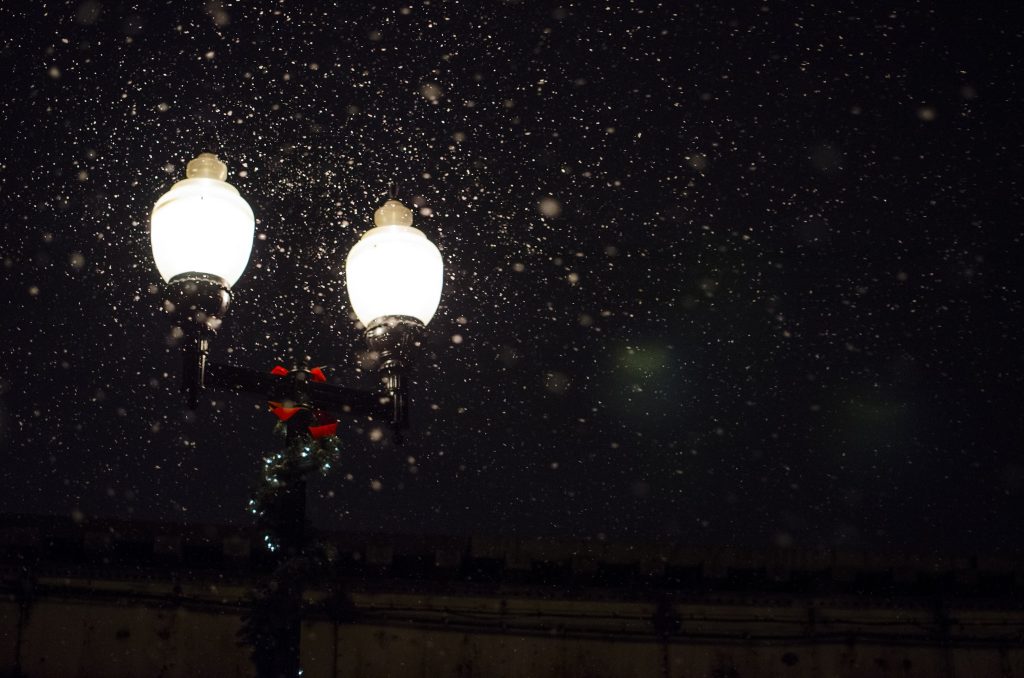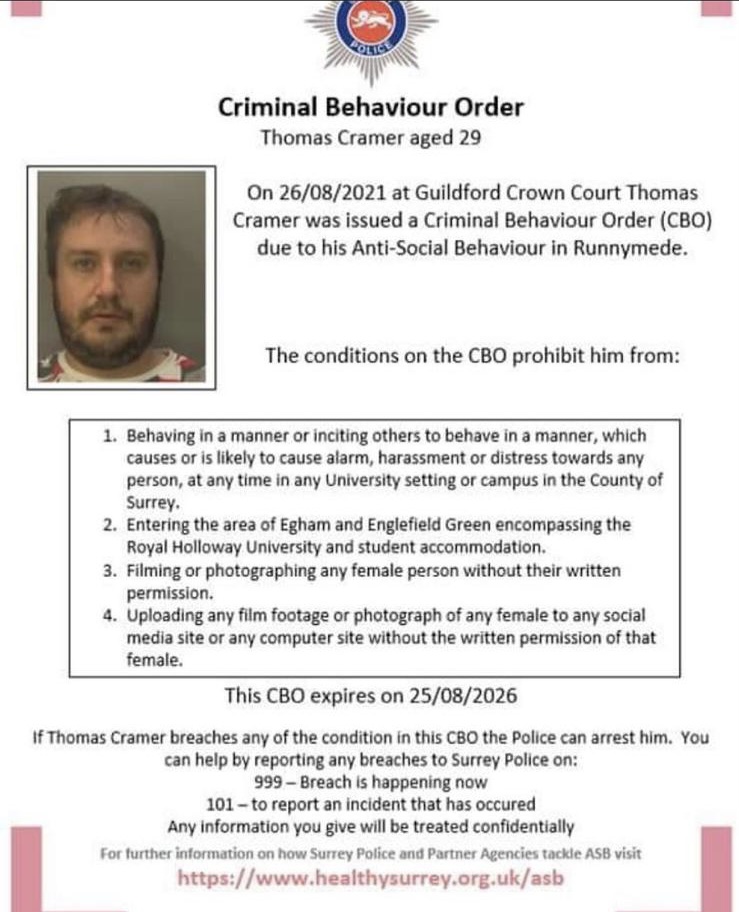 With the nights getting darker as winter approaches and headlines in the media warning of increased injection spiking, worry and insecurity is considered at an all-time high for university students looking to celebrate the first winter in two years without a lockdown.
Unfortunately, there's a pressing, returning worry for the student body of Royal Holloway. It takes the form of Thomas Cramer.
The 29-year-old was discovered in the third term of last year taking unsolicited pictures primarily of the female populace on campus. He subsequently posted these images to social media. In response to those taking a punch at him in the comments for his perverted actions, he used derogatory comments, which included racial prejudice and misogynistic slang. With students constantly tagging Surrey police and the official Royal Holloway Instagram, something was eventually done. In May of 2021, he was arrested. Then he was rearrested in June for repeating the same offences alongside multiple others, including being in the possession of, and influenced by, cannabis, several driving offences, racially aggravated public order and harassment. He was sentenced in August by the Guilford Magistrates Court to ten months; five months serving and five months on license.
Why is he back now? Well, within the last few weeks the offender has gotten out of prison two months earlier than expected and has immediately resumed harassing local students. On the 29th October, in an Instagram post, he is seen videoing himself whilst driving. This is only the start, with recent reports to Orbital Magazine alleging that he's again targeting female students. This is despite his criminal behaviour order stating he is to be nowhere near the vicinity of Runnymede, including campus.
One student, witness to his actions in the third term of last year, commented "I was never on the account (his social media), which made it scarier because you're left wondering if he had a 'secret collection' as it were." In her exchange with security, despite them being "reassuring", they still told her something along the lines of "stay at home until it blows over." Once again, women are told to remain vigilantly aware, rather than the offender forced to stop offending. We are conditioned to dress how we want to be addressed, not to go out once it gets dark; meanwhile, men face the complete opposite. Hence, in this case we find ourselves once again at a crossroads questioning why women should have to face the consequences for men's actions.
For now, campus security has been made aware of Cramer's resumption of activity, and reports to Surrey police could put Cramer into reinvestigation.
Remember to remain alert and report anything suspicious to security or the police via 999 or 111, whether it relates to Cramer, or any other cases of assault or harassment you see. 
Image credit- Photo by Hide Obara on Unsplash