Student Union Elections: Communication, Collaboration, and Joyful Surprise!
by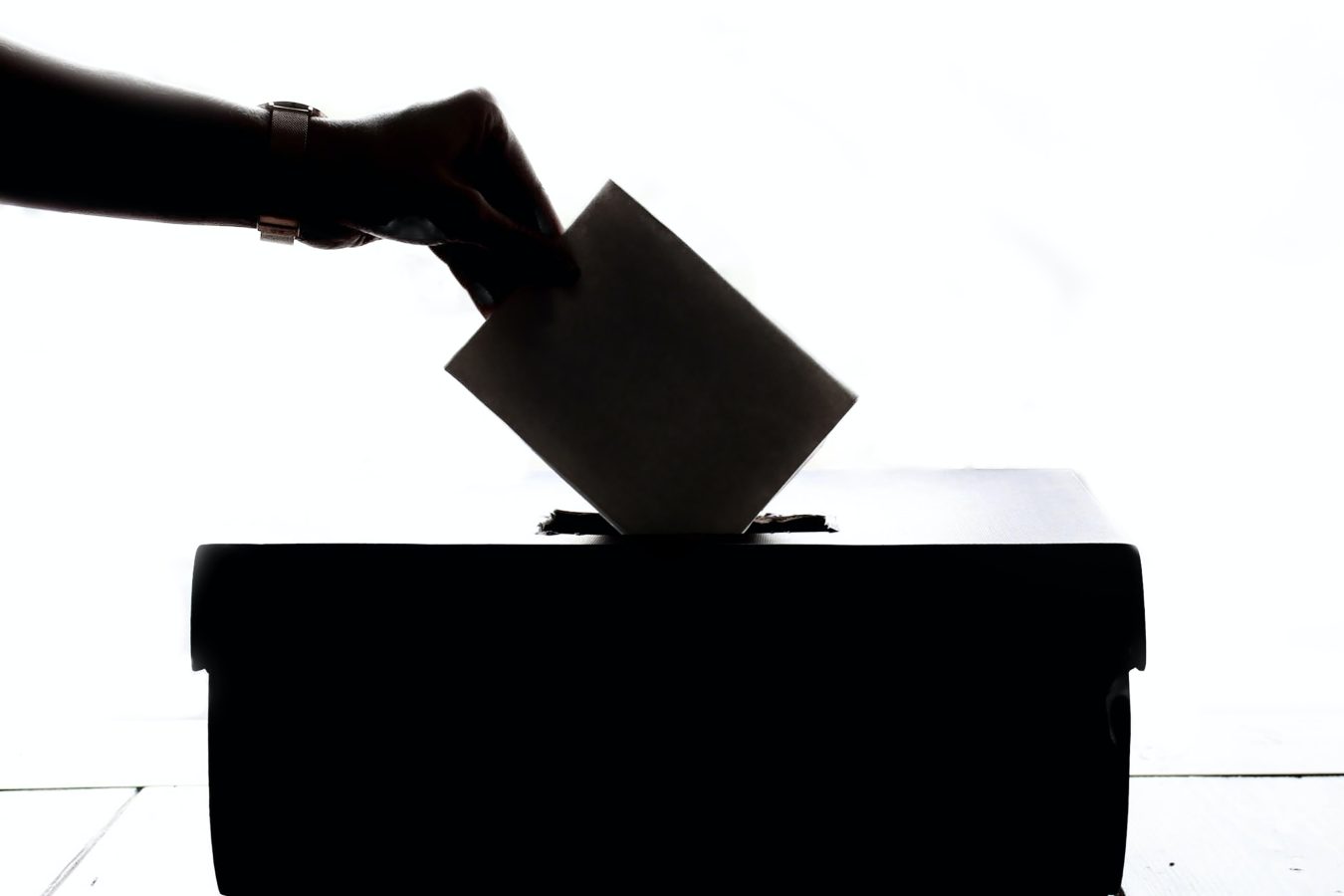 On Wednesday the Sixteenth of March, Orbital Magazine attended the SU Election results night to interview some of the lucky elected officers, including NUS Delegates, School Reps, and the 2022/23 Sabbatical Officer team.
NUS Delegates – Maia Jarvis, Ananya Krishna
Madelaine: Well, congrats to both of you! First off, I'd like to ask what your main priority is going into the NUS conference?
Maia: So, I actually submitted a proposal to the NUS National Conference, which is about making education more accessible. So, making sure there's flexible online learning. I'll be pushing that agenda and making sure that's on the national stage for education, because I want to make sure Holloway student concerns are on the national stage.
Madelaine: What about you, Ananya?
Ananya: I think my main focus with NUS is on decolonising the curriculum. It's been a big part of NUS's current movement for the last year, […] and it's not an easy step to take, but it is an important step to take. Apart from that of course, focusing on strikes, the UCU strikes that've been happening, it's important that we support our lecturers because if we can't help our lecturers then they can't help us. If they don't have good living conditions, good working conditions, how are they going to teach us.
Madelaine: Definitely, definitely. As NUS delegates, you work partly as a team, so how are you going to coordinate to manage the priorities?
Ananya: One thing Maia and I have is we worked together this past year, as VP Education and School Rep, so we already have that existing professional relationship which is great. We also have similar interests, so I know for example that Maia too will have a focus on decolonising the curriculum both through NUS and in her new role as President. She wrote a very important piece on UCU strikes in November, so we have similar aims and purposes… I'm excited! It's going to be great.
Madelaine: Maia, anything to add.
Maia: Well, Ananya, I need to employ you as my PR Assistant! But no, I agree, we've worked together previously and obviously Henn Warwick, too will be attending in her role as current President, and we've all worked together in some capacity. And Rida too is very involved in student life, so I'm sure we can meet beforehand and read some very exciting NUS documentation and come to the table with a united front.
Ananya: You know I love paperwork Maia!
NUS Delegate – Rida Haider
Newly elected NUS delegate Rida Haider could not believe that she won: "I am actually so happy. I can't believe that I won. I came here prepared that I might not win. I was not optimistic, but then you never know. I did my hard work, my four years paid off and I'm very excited to attend this conference and represent the interests of Royal Holloway students and also learn something new from other delegates from other universities. And propose our points to other universities."
Rida will be one of four representatives for Royal Holloway attending the NUS conference in Liverpool. Rida now has the opportunity to exchange information that will be monumental for instigating nationwide excellence in standards for the education and welfare of students. "'I can bring the feedback of students from Royal Holloway and most importantly and use their valuable feedback to make that change."
This interview was before the announcement of the SU president, which Haider was also running for. Rida was nervous for the presidential result, but regardless of the outcome, she made a fierce fight for student rights.
School Rep, Law & Social Sciences – Jayden Bookout
Jayden ran unopposed, though with years as a course rep under her belt, she's undoubtedly well prepared for the role!
Madelaine: So, congratulations! I'm a law and social science student, so I was invested! So, how are you going to implement the importance of student opinion in your new role?
Jayden: I'm just going to make sure that the line of communication is as open as possible, because I don't think it's always been as frequent and structured as it can be. I'm a big fan of structure, on a regular basis, so you know when you're going to receive communication from your rep, and you'll get it right after your meeting, and it's really important – you can't let it just sit around. So – communication on a regular basis, so you know not only who to contact, but when that feedback is going to be.
Madelaine: It sounds like you've got a really solid plan, and obviously you've had experience as a course rep?
Jayden: Yes.
Madelaine: So, are you going to take your learnings from that and put them into your new role?
Jayden: Yeah, I've been a course rep since my foundation year, as well as other volunteering, outside volunteering, and it all comes together – both leadership positions and learning to work with a big, diverse group of people. So, I'm quite excited to take all the work that I've done and put them into this new role.
Madelaine: It's clear you're really passionate about all of this! Well, another congratulations!
Jayden: Thank you!
Vice President, Wellbeing & Diversity – Zee Iqbal
Madelaine: I'm here with the new VP of Wellbeing and Diversity… and you just look absolutely gobsmacked and delighted!
Zee: I am, I am. It feels great – the other candidates were great, and thank you to everyone who voted for me. It means a lot to me, wellbeing and diversity has a huge place in my heart
Madelaine: So, what's your number one priority going forward into the role?
Zee: My number one priority right now is the spiking crisis, I know right now it's something that is major – major – and we need to educate people on that, get more drug test kits available for people. I'm going to work with the university to lobby for that. I know this is something people really feel [strongly] about, and people are scared, too. So, I promise, as VP Wellbeing and Diversity, I will work on that, and get that sorted [as much as I can].
Madelaine: I'm sure we all agree that that's really important as an issue, as well as having sabbatical officers in general with their finger on the pulse, so it's great to hear that from you!
Zee: I'm still so shocked I could cry right now!
Madelaine: We're all so excited to see what you get on to!
Zee: I promise, I'll bring a lot of change, and honestly words can't describe how happy I am!
Madelaine: Your passion is really showing through.
Zee: I can't stop smiling! The other candidates were great, honestly so great, and that's why I was so terrified!
Madelaine: Lots of tight categories this year, actually.
Zee: Yes, lots, and it's just amazing… words can't describe how I feel right now!
Vice President, Education – Shrijeet Shrey
Madelaine: First up, massive congratulations! You seemed quite surprised, as you were coming around! I've been asking all the elected individuals this, but what is your number one priority going forwards.
Shrijeet: My number one priority right now is to fix the attendance system. Get a working app, where all of the systems and resources are integrated into one place so we can have a flexible education for everyone, including the people on campus and off campus.
Madelaine: Obviously VP Education is a very important role right now, given the hybrid learning being at the forefront. So how do you think the university should deal with both encouraging students to come fully back in person, while also making allowances for the need for flexible learning.
Shrijeet: The thing is with in person experiences, we are asking a lot from students, so we want to incentivise students to attend in person rather than online now that we are in a place where it is safe to do so. We need to make sure that every time we encourage students to use a resource, they want to come onto campus and experience it in person.
Madelaine: It sounds like you're a big believer of bringing all lectures back in person, would you say that's fair?
Shrijeet: Absolutely, yes.
Vice President, Societies and Sports – Hannah Hockin
When Hannah Hockin was elected VP Societies and Sports, she was thrilled to be given this opportunity. The Swimming Vice President was elated. "Too much emotion. I'm very shaky."
Four weeks of campaigning have certainly taken their toll on the candidates and those around them. So much effort had been put into their campaign, online and in person. Hockin tells us how she is going to celebrate: "Going out with my team. They've been an amazing support. I'm going to get a few drinks with them."
Hockin has some innovative plans for the future. Primarily, "I want to see fresh new original ideas and I want to focus on getting societies and sports integrated and working together.'
A standout part of Hannah's campaign? "My housemate's cat. His name is Socks and he is adorable."
Current SU President – Henn Warwick
Madelaine: Well, firstly, it must be a bit off for you, being here tonight in a different capacity – presenting rather than accepting!
Henn: Absolutely, it's very strange to pass over the baton. I think for me, being able to announce the candidate and the winner for VP Wellbeing was very special to me, as it's the first one I went for, and it's such a passionate role. And then for me to step up to President was so special, such a thrilling experience. But yes, the atmosphere tonight has been absolutely wonderful.
Madelaine: I was just going to say about "handing over the baton" – both exciting but a little bit emotional, I imagine?
Henn: It is, I'm shaking! It was really heart-warming to see all of the candidates, regardless of if they won, with such amazing manifesto points. And just to be able to see the care that students have for each other in changing Royal Holloway for the better, it's just so powerful.
Madelaine: You've led the Sabbatical Officers through coming back in person – how do you think the next group should take over that and continue the work?
Henn: I think from here it's just growth, growth, growth. I think we now have to opportunity for the first years to have seen this, and get way more engaged – because obviously through COVID, we weren't able to get that engagement, but I think this is going to be the year… they've got an amazing team!
Madelaine: I can honestly say, as a first year, it's been great to be back in person!
Henn: Yes!!!
Madelaine: And in regards to lots of things, many of this year's manifesto points were very exciting.
Henn: They have, really strong, and you've also been able to see that there's a theme throughout all of them, it's not just random ones here or there, or points where we've all thought "where did it come from?!" They've all been realistic and down-to-earth. And I think all of the candidates have been able to meet other people through campaigning, building connections, regardless of if they won, so it's great experience!
President – Maia Jarvis
SU President for the next academic year went to Maia Jarvis. As the current VP Education, she has strived for academic rights including 24/7 access to the library and implementing an LGBT showcase last month. Maia's campaign focused on the progress that she made this year, but with a clear vision for the future. "I feel very grateful. I just love my job and I'm really happy to do it for another year. Obviously, I've got my manifesto points but I think first of all to support the other sabbatical officers in achieving their goals because it is so important as SU president."
Maia is keen to take a practical approach to the role: "Just getting out and being amongst students, now that we are coming out of COVID. I would just love to make sure that I am active in the student body and get our faces out there, a face that students would listen to."
"As president, all of the different medias come under me. I'm super excited about that. When I was a student, I did English and Music and I've done a bit of journalistic writing here and there. I certainly know how important it is and I'd love our media outlets to be the best that they can be, taking the time to care for them, make sure they shine as much as they can." It is clear (and exciting!) that the future of Holloway's student media is in safe hands.
Next year it will be Maia's job to edit the final editions of Orbital before they get published. "I can't wait to read everything!"
Cover image by Element 5 Digital via Unsplash
Reported interviews by Amber Brooks, transcribed interviews by Madelaine Gray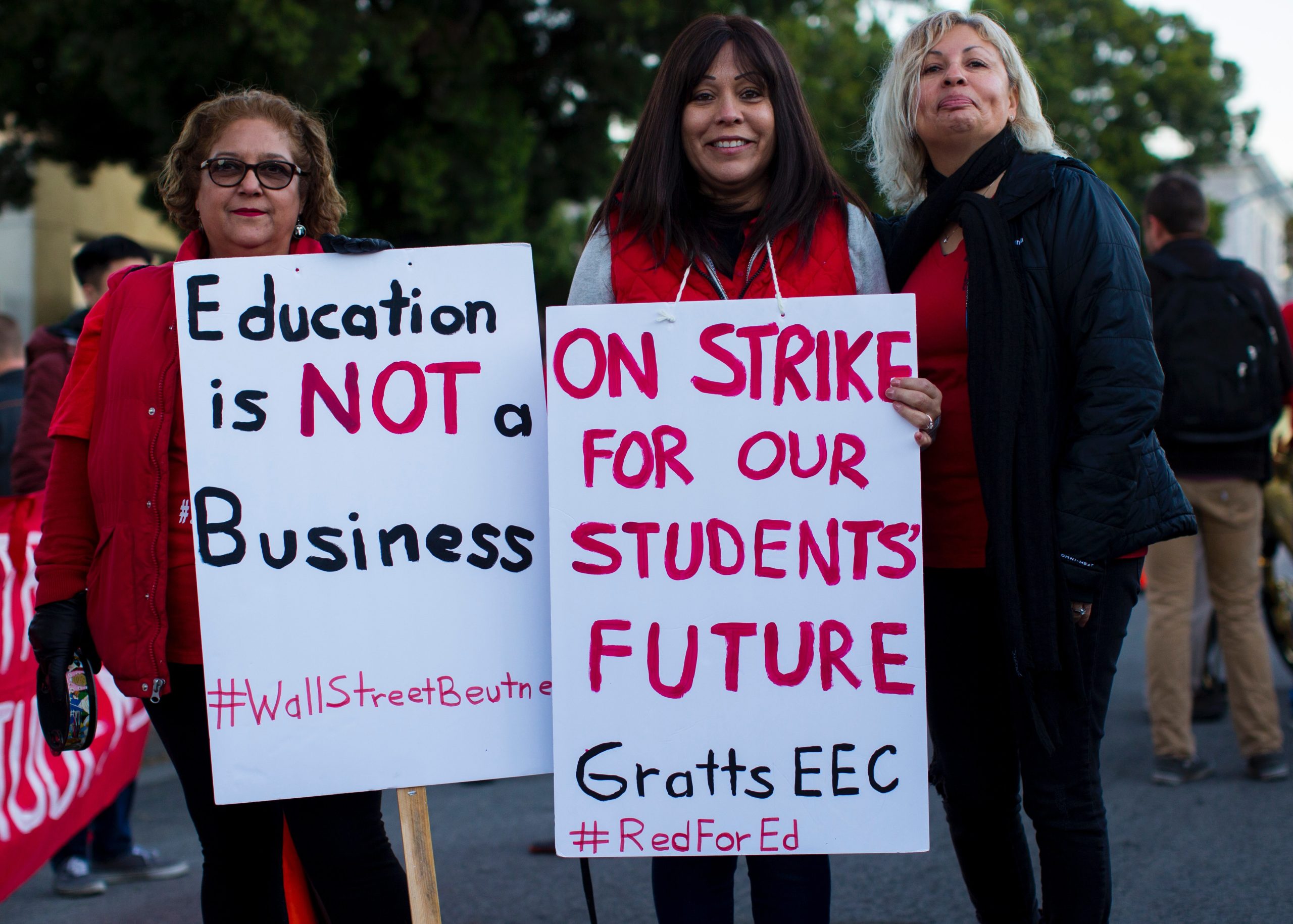 by
How effective is the Strike action in creating the change it seeks? An Interview with James Smith The end of March will see the disappearance of professors from classrooms once again. Not because of the COVID-19 pandemic, but because of industrial strike action from the UCU (University and College Union). As a third-year student my university […]